6L

Class Teacher -Mrs L. Longden
Teaching Assistant - Miss Y. Ahmed
Welcome to 6L
English
We will begin the year by consolidating previous grammar learning and focusing on the use of colons, semi colons and active and passive voice.
In English our first text will cover is 'Rose Blanche' by Ian McEwan. Rose Blanche?is an ordinary girl living in Germany during WWII who becomes confused by the things that she sees happening around her. She tries to help when she can, but ends up finding herself in over her head.?Through this book the children will learn how to write a diary and recount an information text. The grammar we will cover in this unit will be: synonyms and antonyms, vocabulary of informal and formal speech, the use of adverbials, colons and semicolons to introduce a list and commas and brackets for parenthesis.
Our second text this term is 'A Story like the Wind'. The purpose of using this text will be to explore flashback narratives and newspaper reports. The grammar we will learn through this book builds on the first half term's but also includes: Linking ideas within and across paragraphs using a wider range of cohesive devices – repetition and ellipsis, using headings, sub-headings, columns and captions to structure information and using dashes, brackets and semi-colons to punctuate sentences precisely to enhance meaning
Through our weekly spelling lessons, we will be exploring a range of spelling rules and the use of prefixes and suffixes. Children will consolidate this learning through their weekly spellings, which they will bring home to learn.
Maths
In Maths, we will begin by exploring place value, exploring numbers up to 10000000, rounding to the nearest 10, 100, 1000, 10000, 100000, as well as comparing these numbers. As part of this topic, we will look at negative numbers and number sequences, before moving on to explore all four number operations, adding and subtracting numbers with more than 4 digits, using a formal written method and learning mental strategies to add and subtract increasingly large numbers. We will also continue to develop understanding of formal methods of multiplication and division and applying all of these methods to solve problems and reason. We will also consolidate understanding of factors and common factors, multiples and common multiples, prime numbers, squared and cubed numbers, before moving onto the order of operations and use of brackets. Alongside this, we will also continue to work on developing out mental calculation strategies, using known facts.
Later in the term, we will be learning about fractions. During our fractions topics, we will be simplifying, converting, ordering and comparing, as well as calculating with fractions using all four number operations. This will allow us to solve problems involving fractions calculations effectively too.
To end the term in Maths, we will be exploring the conversion of imperial and metric measures and applying this skill to problem solving contexts.
RE
Loving is our first topic in RE this term. We will explore the tradition that God's love is unconditional and eternal. We will make links between the story of the prodigal son and the Christian's belief in God's forgiveness. We will give reasons for a Christian's love and care. We will learn to describe and show understanding of the scripture, beliefs, feelings and experience of God's unconditional love and make links between them.
Vocation and Commitment is our second RE topic this term. We will explore Commitment in life and we will learn about the vocation to the priesthood and religious life. We will compare their own and other people's ideas concerning the questions raised about what it means to be committed. We will compare their own and other people's ideas concerning why some people are very committed to service of others and we will show how their own and others' commitment to service and care of others are influenced by beliefs and values.
Judaism We will learn about the Jeish faith in particular about how Jewish people's lives are shaped by the festivals of Rosh Hashanah and Yom Kippur.
Expectations In our final topic of the term we learn how Advent is the Church's season of waiting in joyful hope for the coming of Jesus. We exploring scripture, beliefs and practices to give reasons for certain actions by believers as they wait in joyful expectation of Advent and Christmas.
Science
In Science during the Advent Term, we will complete two topics. One focusing on 'Living Things and Their Habitats' and the other exploring 'Light'.
In the first topic, be learning about the scientist Carl Linnaeus and how to classify vertebrates and invertebrates, including those we know about and those we don't.
In our Light topic, we will learn about how light travels and the colours light is made up of, before exploring reflections and how light helps us to see objects and why we see objects in particular colours. We will end this topic considering what happens to the appearance of objects when placed in water.
History
In our History topic this term, we will be learning about local history focusing on WWII and it's impact on our locality. Within this, we will look at: the importance of airbases in our area; what defenses were put in place; how the role of women changed throughout the war and how we remember the brave men and women who defended our country during this time.
Later in the term, we will be exploring and learning about the Windrush Generation. Throughout this topic, we will develop and understanding of where the Caribbean islands are located and their history, as well as learning how the Caribbean people helped Britain in the war against Nazi Germany and Hitler. We will learn why people migrated from the Caribbean to England in 1948 and what life was like for the Windrush pioneers. To conclude this topic, we will learn about Sam King and Norma Best before thinking about how the Windrush migration changed Britain for the better.
Geography
In Geography this term, we will be learning about the regions of the UK, Europe and North America and making comparisons between these. We will focus on the Lake District (what it is like and how it is formed), the Tatra mountains in Poland and the Caribbean, including Jamaica before finding similarities and differences between all three.
Art
In Art this term the unit focuses on drawing techniques and how to add detail to a sketch. Initially, looking carefully at an object and drawing this applying the techniques learned, exploring with different media, before enlarging the image to create a more abstract art form. Following this, we will learn how to draw facial features in proportion to help us create a self-portrait in the style of Frida Kahlo.
Later in the term, we will be using painting and collage in the style of cubism to draw a still life and represent a 3D form as a 2D image. We will learn how to use pattern and colour to separate shapes and make objects stand out, combining painting and collage to create a mixed media effect.
DT
We will also be teaching a food and nutrition unit, where we learn about how to identify nutrients that ingredients contain and how these can benefit our body. We will also have the opportunity to use a range of knife skills safely and follow a modelled method to create a specific dish, exploring flavours of particular ingredients. Following this, we will explore techniques required to bake bread, learning how different ingredients required react with one another to create the desired product. Following this, we will learn about healthy snacks as well as how to prepare a dish using the hob safely, following a modelled process and recipe, suggesting alternative ingredients to amend this.
Later in the term in DT, we will be learning about mechanisms. In this topic, we will learn about the uses of different types of pulley and gears and how these work. Using this knowledge, we will plan and construct a Ferris wheel.
PE
Alongside this in school PE lessons, the children supported by '780 Coaching', will be investigating invasion games and team games. For our indoor PE, we will be learning body management skills such as balance and co-ordination.
Computing
In Computing this term, we will be completing a topic based on Bletchley Park. In this topic, we will discover the history of Bletchley Park and learn about code breaking and password hacking. This will provide opportunity to demonstrate some of their digital literacy skills by creating presentations about historical figures too.
PSHE
We will begin the Advent term by learning about ourselves and our relationships. In this topic, we will explore how to work collaboratively, using skills of negotiation and compromise to find resolutions and skills around how to be assertive and when this is necessary. We will also be learning about recognising emotions, relating to body language and non-verbal communications too.
After half term, in our PSHE, we will be exploring the importance of valuing and respecting differences and how to show tolerance to all. We will also cover bullying and online safety, recognising the impact of positive and negative behaviour on ourselves and others.
French
In French we will be learning about French sports and The Olympics. They will conjugate the verb 'aller' -to go, and learn sports vocabulary. They will expand their knowledge of country names and develop their cultural knowledge of Pétanque. Children will develop their speaking and listening skill in our second topic about French football champions as well as learning some written French to create a football player profile.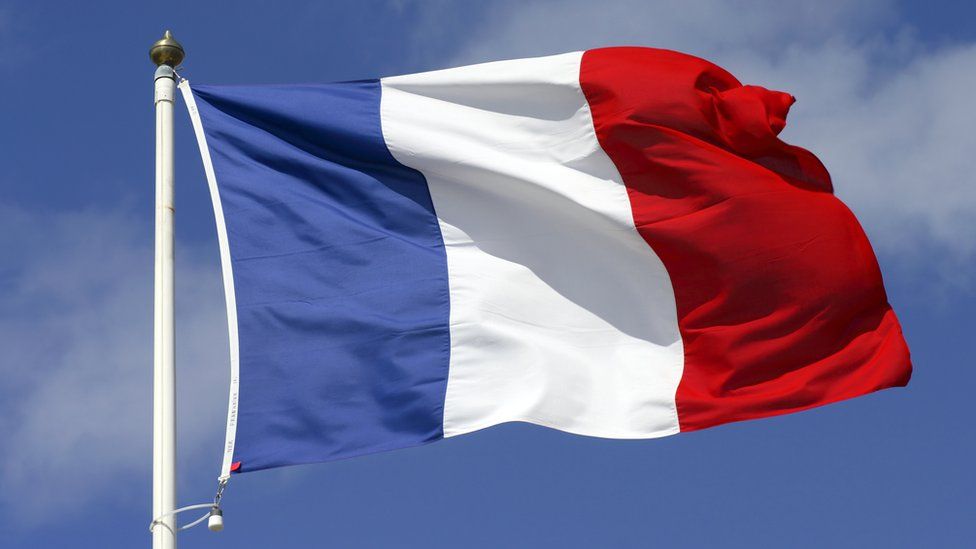 Homework
In Year 6, children are expected to complete a minimum of 2000 points on Mathletics each week, a minimum of 5 Reading Plus lessons a week (1 hour of time will be given in school as well to do this but extra must be completed at home too), as well as daily reads at home and use TTRS regularly to develop rapid recall of all times table facts.
Mathletics – checked every Monday
Reading – checked every Monday (including using Reading Plus at home)
Homework – Maths & English tasks will be sent home on a Friday and will be expected to be returned by Monday. These tasks will support learning and allow for revision, where required.
Spellings - 15 spellings linked to the spelling lesson focus for the week. These will be given out on a Friday and handed in the following Friday morning.