Year 1S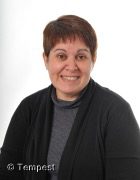 Class Teacher -Miss B. Green
Teaching Assistant – Mrs J. Thompson
Lent 1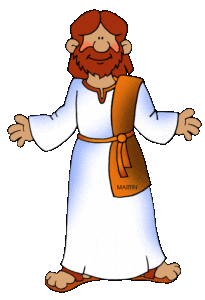 This term in RE our topics are Special People, Meals and Change. In our Special People topic, we will be learning about community and being part of the parish family. We will be learning about the people who have special roles within the parish. On Sunday, in church, we meet people who do special jobs as we gather to celebrate the Good News of Jesus. We will also be considering the special people in our lives who are there to help us. In Meals we will be learning about the parish family gathering for the Eucharist (Mass), Jesus' special meal. We find strength in gathering for the celebration of the Eucharist and of God's love in our lives. Change considers how life is full of opportunities for self-giving. We will learn about how life is a cycle of being cared for and caring for others. Self-giving is essential for individuals and relationships to grow and develop.  
In Maths we will be learning to count and represent objects to 20, count on and backwards within 20, compare groups by using mathematical vocabulary, such as more, greater, less and fewer than. We will be adding and subtracting numbers within 20 with an emphasis on fact families and number bonds to ten. Children will continue to use visual representations and manipulatives. 
In addition to our Maths curriculum, children will have four sessions of Maths Mastery a week. This programme allows children to acquire a deep, long-term, and secure understanding of mathematics and enables them to move on to more advanced material. NCETM Maths mastery programme uses BBC 'Numberblocks' series as a support material. Children can watch the episodes of 'Numberblocks' via BBC iPlayer. 
As part of their Maths homework children are expected to complete 1 000 Mathletics points each week. Logins can be found in children's reading records. 
We are continuing with our Little Wandle phonics scheme. Children have daily phonics sessions. In addition to this we are doing three reading practice sessions per week. The first lesson focuses on decoding words, the second on prosody (reading with expression) and the final lesson looks at comprehension. Children need to practice reading their book and applying these skills at home. Please note reading books are changed every Thursday so need to be returned on this day. Children need to access Reading Eggs as part of their homework. 
In English we are reading Hermelin. We are focussing on writing sentences which include a capital letter and full stop. We are also continuing to practise letter formation and handwriting. We will be looking at sequencing a story and then planning our own five-part story. Children will then draft their own stories about a detective character. 
In PE, our units are indoor gymnastics (floor) and performance dance. In gymnastic we are using different gymnastic movements and performing a simple sequence using balance and a roll. In dance we are exploring moving to music, creating an original sequence and performing it. 
In science our topic is animals including humans. We will be learning about what an animal is, the different types of animals (mammals, birds, amphibians, reptiles and fish) and the different foods that animals eat. 
In art and design, we are painting. We will be exploring primary colours and learning the dip, dip, dab technique when painting. We will be looking at how to create different brushstrokes and the different parts of a paintbrush. We will then be using these techniques to create our own piece of artwork inspired by Mondrian. 
In art and design, we will be printmaking. They will explore the marks that can be made by printing with a range of objects. They will use the techniques of stenciling and relief printing. They will combine these printing techniques to create a final piece, inspired by the work of Untitled 30 the contemporary artist Karen Lederer. 
Our DT topic is structures. We will be exploring towers and how to build a tower that is stable and does not topple. We will be using varied materials to construct towers and the joins we can use. 
In history we are learning about lives of significant individuals in the past who have contributed to national and international achievements. We will be learning about the contributions Mary Anning and Sir David Attenborough have made to our lives. 
We are continuing to encourage children to work independently and apply their phonics knowledge when writing in all lessons.   
Lent 2 
In Maths we will be learning to count and represent objects to 50. They will develop their understanding of multiples of 10 up to 50 and how to count objects more efficiently by grouping into tens and ones. They will also develop their understanding of place value for 2-digit numbers as they begin to partition numbers to 50. 
We will also be learning about Length and height. They will begin comparing lengths and heights of objects using language such as longer than, shorter than and taller than. They will measure the lengths and heights of objects, using non-standard units of measure such as cubes or paper clips before moving onto measuring using a centimetre ruler. 
We will also be learning about Mass and volume. They will begin by holding objects to compare them, using the language such as heavier or lighter, before using balance scales. They will learn to compare volume in a container using phrases such as empty, nearly empty, nearly full and full. 
In English we will be reading Where the Wild Things are. We will build upon our knowledge of sentences and planning and writing our own portal narrative. We will draw upon vocabulary in the text and include features of a narrative when writing. 
In DT our topic is food and nutrition. They will learn that eating is a sensory experience. They will learn about the nutritional value of vegetables and why colourful food can be better for you. They will use a range of culinary techniques to create and modify dishes that appeal to the senses. 
In science we will revisit animals, including animals. We will learn to identify and name a variety of common animals including fish, amphibians, reptiles, birds and mammals. We will use key characteristics to describe and compare a variety of common animals and identify which animals that are carnivores, herbivores and omnivores. 
In computing our topic is programming: algorithms unplugged. We will be learning to explain what an algorithm is, how to write a clear algorithm and follow one. We will learn what inputs and outputs are and create an achievable program. We will decompose a design into steps and identify bugs and how to fix them.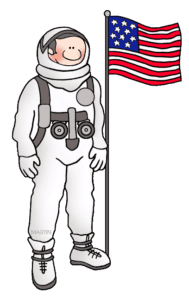 In history we are learning about lives of significant individuals in the past who have contributed to national and international achievements. We will be learning about the astronauts Neil Armstong, Mae Jemison, Bernard Harris Jr and Tim Peake achievements. 
In art and design our topic is textiles. They will be given the opportunity to explore a range of materials, including fabric, oil crayons, chalk, and paint, to create pieces of art. They will use natural and man-made fibres, combining colours and textures. 
In PE we will be doing flight in gymnastics and object control. As part of gymnastics, we will be exploring jumping, including the principles of taking off and landing. We will then learn how to alter shapes in the air and turn using good technique. Within object control we will explore ways of moving an object, including using both sides of the body. We will learn how to show control whilst changing direction and how to control an object using a stick or a bat. 
Our PSHE topics are Keeping Safe and Rights and Respect. We will be learning about the importance of sleep and having a bedtime routine. We will learn about good and bad touches and who we can speak to. We will also look at the NSPCC PANTS rule. Within our Rights and Respect topic we will consider behaviour and ways we can be helpful. We will also discuss taking care of money and basic first aid.
In music this term we will be appraising different songs, identifying what we like and dislike about them.  We will be accompanying a song with different notes and then improvising using these notes.  We will then compose our own tune and perform it to the class.