Year 2M
Class Teacher – Miss N. Masterman 
Teaching Assistant – Mrs J. Hayward-Mitchell
Welcome to Year 2
English
We will spend the term looking at the text The Night Gardener by The Fan Brothers. We will study the text and look at the grammatical features required to produce a setting narrative. The children will extend their knowledge of expanded noun phrases and be introduced to writing similes. We will then write our own setting narrative applying the grammatical features we have learned. Following this, we will introduce the children to the format of a diary entry. The children will be taught how to use apostrophes for contraction and commas in a list. We will also be learning some poems in order to practice our performance poetry skills.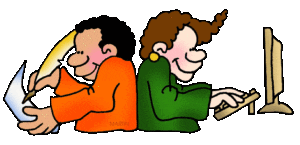 Maths
This term, we will start by looking at 2D and 3D shapes including naming them and looking at their properties. We will then move on to multiplication and division. Within this topic we will be looking at making equal groups in order to solve multiplication and division sentences and learning our 2-, 5- and 10-times tables.  We will then progress onto fractions where we will look at finding fractions of shapes and amounts and begin to look at equivalence.
Science
In the first half term, we will revisit our topic 'Living things and their habitats' in which we will revise the living processes and what is alive. We will then take another look at habitats and food chains to ensure the children are secure in their knowledge.
In the second half term, we will look at the topic Uses of everyday materials. In this topic, we will explore what materials are made from and the properties of these materials, including absorbency and waterproof materials. We will use the properties of materials to decide what job could be done by a material.
Computing
In Computing this term we will begin looking at algorithms and what it means to debug them. The children will complete some unplugged computing work in order to consider how to give specific and accurate instructions. They will also complete some simple programming on the computer.
RE
In Lent 1, we will be looking at books and specifically the Bible. We will teach the children how the Bible is broken down into the Old Testament and New Testament, and explain the difference between the two. We will then move on to the Gospel writers and look at different pieces of scripture from the four Gospels. We will teach the children the signs and symbols that can be seen in church when the Gospel is being read, and begin to talk about the significance of these. The children will learn the story of Jesus' Baptism and be given the opportunity to retell this. We will consider other books that can be used in Church and the order of the Mass.
In Lent 2, we will begin by learning about the Last Supper. We will continue our learning about the different parts of the Mass and the sequence of Mass, considering how we give thanks to the Lord. We will look at responses found in Mass and study the children's Eucharistic Prayer. We will also learn about receiving Holy Communion.
Art
In the first half term we will begin our Art by looking at printing. The children will make their own print blocks from various materials and print on different textures to examine they effects. This will culminate in a piece of printed work. In the second half term we will look at textiles and how to make fabrics and paper waterproof, making links to our science topic. They will also have the opportunity to produce a collage.
Design and Technology
Initially, in food and nutrition, the children will explore a range of healthy snacks. They will begin by creating a salad jar, preparing the vegetables using a range of techniques including ribboning and grating. Then, we will look at making healthier versions of crisps. We will look at the difference between white and wholemeal flour, considering why one is healthier and then use pitta break to create a healthier version of crisps. Finally, the children will once again evaluate this, considering the flavourings they chose to add.
In our mechanisms topic, we will begin to look at wheels and how they work, comparing fixed axles and a rotating axle. We will consider whether the size of the wheel affects the movement of cars. We will also investigate if axle placement on a chassis or the numbers of axles on a chassis impacts the motion of the vehicle. This will culminate with the children working in pairs to create their own moving vehicle with a chassis, axle and wheels.
We will then teach our understanding materials topic. We will be considering which materials are waterproof and would be useful to make wellington boots. We will then investigate how ducks stay dry, looking at the properties of different feathers. Finally, the children will make a waterproof hat using different materials.
Music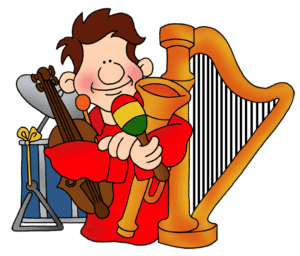 In Lent 1, the Musical Spotlight is 'Exploring Feelings Through Music'. You will be learning
about all the Foundational Elements of Music with a spotlight on feelings and emotions, while
working implicitly with all the other elements of music as you go through the steps of the unit.
As a universal language and mode of expression that has always been an integral part of how
we make sense of our world and our existence, music is inextricably linked to communicating
and understanding our emotions and feelings.
In Lent 2, the Musical Spotlight is 'Inventing a Musical Story'. You will be learning about all the Foundational Elements of Music with a focus on storytelling, while working implicitly with all the other elements of music as you go through the steps of the unit. Throughout this Scheme of Work, you will be improvising and composing. Composing will include using the Graphic Score app. While working through these activities, you will consider the Musical Spotlight, 'Inventing a Musical Story' as a point of inspiration.
PE
Our first unit of work this half term is gymnastics, where we will be focusing on different steps which can be used to link movements before moving on to different rolls. We will specifically look at the egg roll, dish and hollow roll and log roll, ensuring we use tension to create a polished roll. The children will then be taught the teddy bear roll. Finally, the children will have the opportunity to link the rolls and steps taught into a sequence.
Our second unit of work will be performance dance. We will begin by teaching the children some simple dance moves including stepping, lunging, squatting, shoulder rolls and piston punch and will then sequence these moves to music. As the term progresses, the children will build on the simple dance sequence taught to include more variety of moves to the selected piece of music.
PSHE
Our first PSHE topic this term is Keeping Safe. During this topic we will explore how to keep safe around medicines, situations which may make us feel safe and how to get help when required. We will revisit the NSPCC pants rule and what is good and bad touch, and teach the children that it is okay to say no if they feel uncomfortable in a situation. They will be given the opportunity to practise different ways to say no in situations where someone is trying to be kind but are making them uncomfortable. We will then move on to safe and unsafe secrets and how to get an adult's attention if they feel uncomfortable.
Our second PSHE topic this half term is Rights and Respect. We will begin by looking at ways we can get along with others, particularly focused on those within the classroom before moving on to how we can deal with our own impulsive behaviours. We will then revisit who our special people are, and how we can get help if we feel unsafe. The children will be taught about online safety, focusing on what to do if a stranger tries to talk to them online and the sort of information that needs to be kept private. We will introduce the concept of spending and saving money, looking at how to manage our money to help us to get the things we need or want. We will complete the unit by looking at our responsibility to keep the school environment clean and cared for.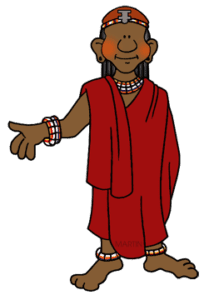 Geography
Our first unit of Geography is focused on comparing London with Nairobi, looking at similarities and differences. We will begin by exploring London and the key physical and human features of London, recapping our previous learning. We will then introduce Kenya to the children, identifying it on a map and identifying key human and physical features. We will look at the Maasai tribe and compare them to the Yanomami tribe we previously studied. Next, we will zoom in on Nairobi and its key physical and human features, including the slums. When we have completed all this, the children will compare the human and physical features of both London and Nairobi, considering which will only be found in one of the cities and which can be found in both.