Year 3J
Class Teacher -Miss J. Johnson
Teaching Assistant – Mrs S. Begum
Teaching Assistant – Mrs N. Whitehead
Welcome to Year 3
English
This term in English we are reading The Rhythm of Rain by Grahame Baker- Smith and we will be creating our own fable narrative and information text based on this story and its amazing illustrations. We will also be reading Jemmy Button by Valerio Vidali and the children will be writing their own Return Narrative and will we be writing letters. In our English lessons this term we will be coving lots of new punctuation and grammar devices such as conjunctions, the suffix -ly, adverbs, prepositions to express place and similes.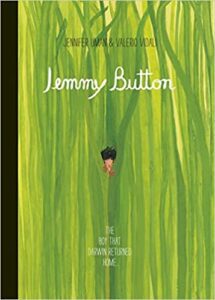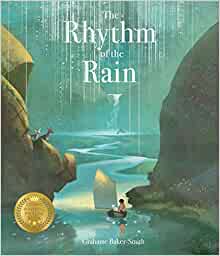 Maths
In Maths we will be covering the next part of our multiplication and division topic which includes the 3,4- and 8-times tables using our Power Maths scheme of work. We will later go on to cover Money, Statistics, Length, Mass and the beginning of the fraction's topic. The children's learning will be greatly supported by accessing Mathletics and Timetable Rockstar's at home for their weekly homework tasks.
RE
Our RE learning this term will cover the topics of Journeys, Listening and Sharing and giving it your all. The children will be using these topic themes to help plan our weekly whole class Collective Worships. We are looking forward to lots of discussions with the children and inspiring those wonder moments.
Science
During science this term the children will be learning all about forces and magnets, we cannot wait to do lots of fun practical activities to really engage their learning.
Geography
Our geography focus this term will cover fieldwork and a U.K study in our geography lessons – we look forward to building on skills from the previous year and finding out more about where we live.
Music
Our Music focus through Charanga this term will be the song 'Your Imagination'. This topic will focus on listening skills and encourage children to use key musical vocabulary verbally in these lessons. We are looking forward to hearing the children sing and explore a new music genre.
PE
Our PE sessions this term focus on many different areas and the children are very fortunate to receive some professional coaching on our Outdoor sessions. We will cover Gym and Flight in our indoor sessions and in our outdoor sessions the children will be deepening their knowledge of Invasion Games
PSHE
In PSHE the children will be covering Keeping Safe and Rights and Respect, we are looking forward to lots of meaningful discussion with the children and sharing ideas.
French
Our French lessons will include Children learning about and repeating playground games and classroom phrases.
Art and Design
In Art we will be exploring textiles and the use of 3D artwork.  In our textiles topic children will explore colour, texture and pattern by combining textiles and collage. They will look at the work of artist Faith Ringgold and create a collaborative story quilt. In DT children will be exploring mechanisms and will investigate various linkages and levers to design and make their own linkages and levers product.