Year 5D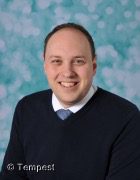 Class Teacher – Mr R. Dickinson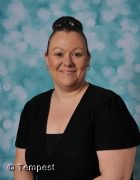 Teaching Assistant – Mrs C. Stewart
English
Hound of the Baskervilles is the first novel we will be studying this term. We will be exploring the techniques Sir Arthur Conan Doyle used to bring the book alive. Our main focus will be looking at cliffhangers and the effects this has on the reader. On top of that, we will also be exploring all other suspense narrative features such as short sentences for effect, character reaction and much more.
As it is coming up to the Speech and Drama festival, we will be assisting the volunteers with learning their poems. By the end of this term, all the class will be able to recite and perform the poems selected for our age range.
Our second novel this term will be 'The Promise' by Nicola Davies. During this topic, we will be writing our own newspaper articles. The features of a newspaper article will be analysed and then used to write our own.
At the end of the term, we will be writing narrative poems using many different poetic features and styles.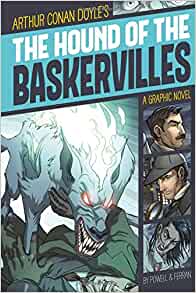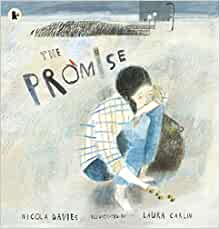 Maths
Our first unit this term is fractions. We start by looking at equivalent fractions, improper fractions and mixed numbers before moving onto adding and subtracting fractions including improper and mixed. Later in the term, we will look at multiplying and dividing fractions too. We will also be looking at written methods of long multiplication and division – exploring the different techniques. After that we will move onto percentages and decimals and end with data handling.
RE
Mission is our first topic in RE this term. We will be trying to answer the questions – "What is my mission?". We will start by looking at people such as Blessed John Henry Newman before moving onto our own Bishop and diocese; exploring their mission in modern times.
Our second topic is Memorial Sacrifice. We will be exploring the Eucharist and how it is a memorial sacrifice of Christ's sacrifice on the Cross, through which Christ gives his body and blood for the salvation of all people and provides hope for the future.
Our final topic for this term is Sacrifice. We will be learning about Lent and how it is the season when Christians try to focus on giving. We will also be looking at how this helps us to identify with the complete sacrifice of Jesus which is remembered in the liturgy of Holy Week, especially the Easter Triduum.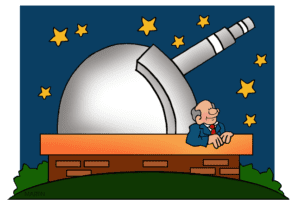 Science
In science this term, we will be exploring everything to do with forces. We start the unit by investigating friction and whether it can be helpful or unhelpful then we move onto air and water resistance and what affects they have on movement. We also study one of the most famous scientists in history – Galileo Galilei. We study his discoveries and inventions. Finally, we take an in depth study of pulleys and gears and how they are used.
After half term, we will be studying all things space. We will be exploring the solar system and all the planets that make it up. Then we will study the moon and how our view of the moon can change in a lunar month. Finally we will explore the Earth's tilt and what that creates for us back on Earth.
Geography
How is our map reading skills? Well after this unit the children in year 5 will be experts. We explore 4 and 6 figure grid references. Firstly, we will recap latitude and longitude from year 4 before moving onto the grid references and looking at how they help us find precise locations.
Art and Design
'Collage and textiles' is our art unit this term. Nature is the most important aspect of this topic. We will be exploring the outside and looking at patterns that are created by nature before than creating our own collages based on these patterns. We then will become more creative and use our previously learnt textiles skills to create a final piece.
Computing
Our first computing unit this term is programming music. Will be using Sonic Pi to assist us with this unit. The first sessions will be around tinkering with the new software then we will move onto creating our own theme tunes and soundtracks using the program. As the unit progresses, we will be looking at more complex areas of the program.
Our next computing topic this term is Mars Rover. During this topic, we will be looking at data transfer and binary code. We will start by identifying how and why data is collected from space before moving onto reading and calculating number using binary code. We will move onto using simple operations to calculate bit patterns and then representing binary in text.
Design and Technology
We will be revisiting food and nutrition again this term looking at different cultures and their food. We will be investigating how some foods can be used as medicines and how eating food from different countries can help us be healthy. We will be attempting to make three dishes: Summer rolls, Stir-fry and Bombay potatoes. Delicious!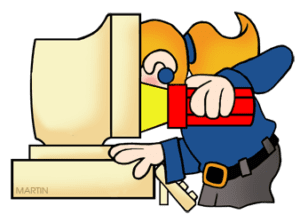 Music
Our first unit in music is called 'How does music improve our World?' Within this unit, we celebrate a wide range of musical styles. The musical theme for this unit is exploring musical key and time signatures. Freedom is Coming, is the first song we will learn in this unit – this is an uplifting South African pop song. Next, we move onto All Over Again – this is a 20th century orchestral song all about embracing your feelings. Finally we will learn 'Do You Ever Wonder?', which is about looking after our planet.
Our next unit is called 'How does music teach us about our community?' We will learn 3 songs in this unit: Erie Canal, Heroes and Happy to be Me. The main musical theme of this unit is introducing chords.
PSHE
Our first unit this term is called Keeping Safe. We will explore the different types of bullying especially looking at cyberbullying – what it is and what we can do if it happens to us. We will also be investigating risky situations, risk factors and how to manage conflicts.
Our second unit is called Rights and Respect. Firstly, we will explore fact and opinion and what biased reporting is and how it can affect us. Next, we will be explaining what we mean by the terms voluntary, community and pressure groups as well as giving examples of different voluntary groups there are.  We will also be looking a little closer at money and how we can spend wisely.
French
Shopping in France is the title of our first unit this term. By the end of the unit we will be able to recognise number words in written form and correctly pronounce two-digit numbers. As well as recognise the Euro is the currency of France. We will also be joining in with a story, using gestures and key vocabulary to help.
Our second unit is called French Speaking World. Throughout this unit we will be recognizing and responding to directions and directional phrases. We will be reading and understanding a range of sentences and asking and answering questions orally. We will also show some understanding of national identity and stereotypes.
Homework
Mathletics – the children will need to achieve 2000 points a week on Mathletics. This is checked on a Monday.
Reading Plus- The children should complete 5 reading sessions on Reading Plus a week. There will be some time allocated in school for this however some will need to be done at home.
Reading – reading records are checked every Friday. The children must have at least 3 reads signed by an adult a week – this can include Reading Plus sessions done at home and free reading books.
Homework – English tasks will be sent home on a Friday and will be expected to be returned by Tuesday. These tasks will support learning and allow for revision, where required.