Year 6C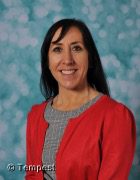 Class Teacher -Mrs L. Cooper
Teaching Assistant – Mrs H. Yates
Welcome to 6C
English 
In English, our first text this term is 'A Story like the Wind'. The purpose of using this text will be to explore how to write a flashback narrative and newspaper reports.  The grammar we will learn through this book builds on the last term's but also includes: Linking ideas within and across paragraphs using a wider range of cohesive devices – repetition and ellipsis; using headings, sub-headings, columns and captions to structure information and using dashes, brackets and semi-colons to punctuate sentences precisely to enhance meaning. 
Following this, our work will be based on the book 'The Origin of Species'. Children will produce their own information writing on an aspect of animal evolution and write their own pioneer narratives where they will enjoy writing about the discovery of a different species of animal. Throughout this, children will continue write developing a range of structure, vocabulary and language features taught.  
Throughout the remaining part of the term, we will also continue to develop reading comprehension skills, analysing texts and exploring vocabulary in context, as well as sequencing and summarising. Children will have many opportunities to practise answering retrieval and inference SATs style questions, drawing on information found in the text.  
Alongside this, children will continue to focus on their statutory spelling lists, developing an understanding of the meaning of each of these words to be able to use them proficiently within their writing.  
As part of our English curriculum, we will also learn to perform 2 poems, which some children will later perform at the speech and drama festival. This will focus on performance techniques to enhance the meaning of the poem, using expression and intonation effectively to engage the listener.  
Maths 
In Maths, we will continue to regularly revisit and revise skills already taught this year such as: place value; rounding to the nearest 10, 100, 1000, 10000 and 100000; number sequences; calculating using all four number operations, using a formal written method and learning mental strategies, using known facts; factors and common factors, multiples and common multiples, prime numbers, squared and cubed numbers and order of operations and use of brackets.  
We will also complete our learning around fractions, regularly revisiting and consolidating skills covered last term around simplifying, converting, ordering and comparing, as well as calculating with fractions using all four number operations. This will allow us to solve problems involving fractions calculations effectively too.  
Within the first half term, we will also be exploring converting metric and imperial measures and solving problems using a variety of units of measure, which will lead into learning about area, perimeter and volume of a range of shapes.  
Later into the term, we will learn more about calculating using decimals before linking to prior learning and converting between fractions, decimals and percentages. Following this, we will learn about algebra and ratio and proportion.  
Alongside this, we will continue to revise arithmetic skills and explore a wide range of SATs style questions to apply learning to given contexts.  
 RE 
Our first topic, Sources, focuses on the bible. The children will learn that the Bible is the story, spread over more than two thousand years, of God's love and how God's people responded to that love. There are all sorts of people – good, bad and indifferent – just as in the world today. God showed his love for them by wonderful deeds and each responded in a special way. There are all kinds of writings and the authors all wanted to tell us one thing: the truth about God. All of them were inspired by the Holy Spirit when they were writing. This is why the church family believes that the Holy Spirit is also the author of the Bible. 
Our second topic is Unity. Children will learn The Eucharist challenges and enables the Christian family to live and grow in communion every day. They will make links to show how feelings and beliefs about what makes and breaks friendship and unity affects their behaviour and that of others.  They will ask and respond to questions about their own and others' experiences and feelings about friendship and unit and they will compare their own and other people's ideas about questions concerning friendship which are difficult to answer.    
Our third topic is ' Death and New Life'. Children will show how their own and others' decisions concerning the effects of death and loss are informed by beliefs and values.  They will describe and show understanding of religious sources, beliefs, ideas, feelings and experiences connected with Lent, Good Friday of the Passion of the Lord; and The Easter Vigil in the Holy Night; making links between them. 
Science 
In our Light topic, we will learn about how light travels and the colours light is made up of, before exploring reflections and how light helps us to see objects and why we see objects in particular colours. We will end this topic considering what happens to the appearance of objects when placed in water.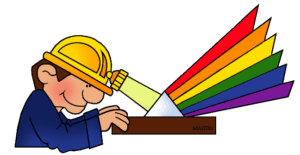 Later in the term, we will learn about the circulatory system, nutrients and keeping healthy. As part of this, children will learn about what blood is made up of and how nutrient are transported around our bodies. Children will then learn about our circulatory system and what our heart is like inside to explore how it works. To complete this topic, we will look at what we can do to keep healthy.  
History 
In our history topic this term, we will be exploring and learning about the Windrush Generation. Throughout this topic, we will develop and understanding of where the Caribbean islands are located and their history, as well as learning how the Caribbean people helped Britain in the war against Nazi Germany and Hitler. We will learn why people migrated from the Caribbean to England in 1948 and what life was like for the Windrush pioneers. To conclude this topic, we will learn about Sam King and Norma Best before thinking about how the Windrush migration changed Britain for the better.  
Geography 
This term in Geography, we will learn about physical processes, exploring earthquakes, mountains and volcanoes. This will include looking at the layers of the Earth and the tectonic plates, exploring how these move and what happens as a result of their movement. As a result of this, children will develop and understanding of how mountains form and how a volcano works.   
Art 
In Art this term we will be exploring techniques of painting and collage. Throughout the unit, children will complete a series of still life paintings combined with collage. We will also look at the still life work of Patrick Caufield and compare it to the cubism work of Pablo Picasso. As part of this unit, children will use a variety of colours, textures and materials, including paint.  
DT  
In DT, we will begin our second food and nutrition topic, where we will learn how to cook foods that are often pre-made and processed. In doing this, children will learn and apply techniques to create dishes designed to help improve energy levels, mood and future health. This will provide opportunity to dice, slice, peel, grate and cook and range of vegetables and make a sauce and stock too.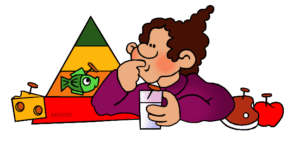 PE 
This term, PE will now be on a Tuesday and children should come to school in their PE kits. The children supported by '780 Coaching', will continue learning about team games and begin learning orienteering skills, following instructions and working as a team to solve problems.  
Our indoor PE lessons will be on a Friday and will focus on Performance Dance where the children will create part of a dance sequence, they will refine the steps, considering aspects such as: levels, direction, shape, pathways, elevation and balance. They will also take account of timing, energy, teamwork effort and confidence. 
Computing 
In Computing this term, we will be completing a topic based on Python. In this topic, we will learn that there are text-based programming languages such as Logo and Python and be able to understand the use of random numbers and remix Phyton code. Children will develop an understanding of basic Python commands and understand nested loops and how to use these when programming.  
PSHE 
This term children will be learning about uses of the internet and digital wellbeing – how to stay happy, healthy and safe online. As part of this, children will explore when it is ok to share information online and the impacts that online bullying can have. As a part of our topic around keeping safe, we will also learn about drug laws and effects of alcohol.  
After half term, children will learn about rights and respect. This topic will help children to understand the difference between fact and opinion and how the media can influence choices and stereotypes. Children will also develop and understanding of social media and legal ages, as well as how social media does not always reflect 'real life'. Later in this topic, we will learn about the benefits of saving money, developing an understanding of interest. We will then consider how we can show respect for our environment and live in an environmentally sustainable way, before completing the topic learning about democracy in Britain, learning about elections and how most laws are made.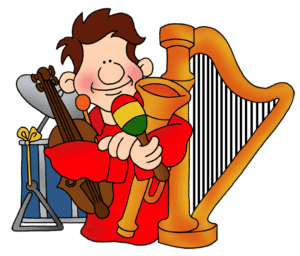 Music  
In Music this term, we will be working on a unit 'How Does Music Improve Our World?'. In this unit, the Musical Spotlight is 'Gaining Confidence Through Performance'. Pupils will continue to learn about all the Foundational Elements of Music with a focus on confidence through performing, while working implicitly with all the other elements of music as they go through the steps of the unit. This unit sets out sequences of learning around a song in key musical areas which, over time, all contribute towards the steadily increasing development of musicianship:  Listening, Singing, Playing, Improvising, Composing and Performing. 
French 
In French, we will be learning a wider range of descriptive vocabulary in order to describe French houses, including room names and who lives there. Children will also learn prepositions to explain where items are arranged in their bedrooms and consolidate the grammar and vocabulary they have learned by writing a letter to describe their family, home and bedroom.   
Homework
In Year 6, children are expected to complete a minimum of 2000 points on Mathletics each week, a minimum of 5 Reading Plus lessons a week (1 hour of time will be given in school as well to do this but extra must be completed at home too), as well as daily reads at home and use TTRS regularly to develop rapid recall of all times table facts.
Mathletics – checked every Monday
Reading – checked every Monday (including using Reading Plus at home)
Homework – Maths & English tasks will be sent home on a Friday and will be expected to be returned by Monday. These tasks will support learning and allow for revision, where required.
Spellings – 15 spellings linked to the spelling lesson focus for the week. These will be given out on a Friday and handed in the following Friday morning.